BÉLAIR LAB: the world's first olfactory communication laboratory born out of kansei (sensitivity) design
BÉLAIR LAB is an open innovation laboratory that scientifically studies "fragrance"—which has conventionally been discussed only as a sensation—from the perspective of human sensitivity, utilizing the mechanisms for generating fragrant experiences for enhancing product development and productivity.
Working in collaboration with corporations, research institutions, and projects in a variety of fields, we are pursuing new value for fragrance with the aim of communicating this value and enriching people's everyday lives.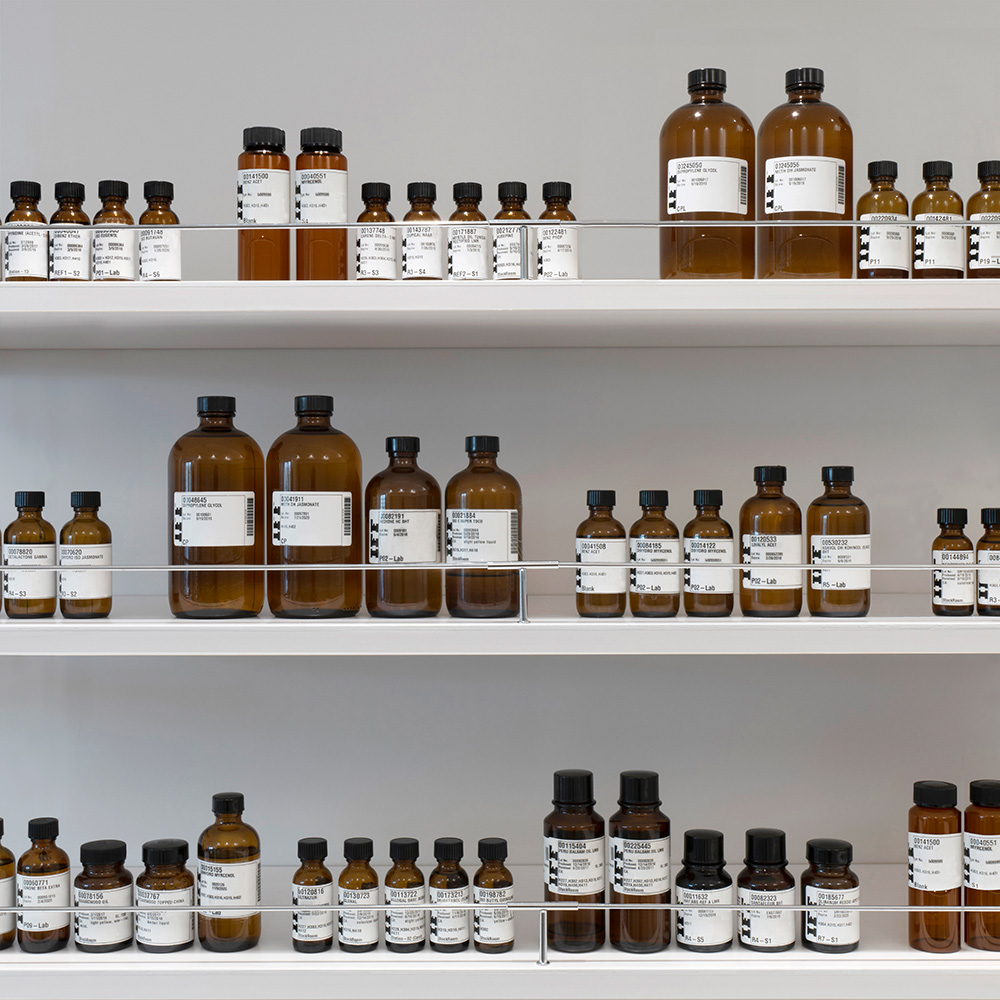 Creating new experiences generated by fragrance
From research conducted in recent years, we are learning that fragrances have both physiological and psychological effects. In other words, it is becoming important to objectively visualize not only the artistry of fragrance units but also the "experiences" that fragrances provide. Examining the human body's physiological responses and behavioral changes caused by fragrances scientifically enables the creation of products and services that have a positive effect on society. It also adds value to existing businesses. By analyzing the relationships between the actions of the five senses and fragrance, BÉLAIR LAB is making it possible to design unique services that generate new value.
Many companies seek the potential that scents offer.
Create customer sensorial experiences
Build scent-driven emotional branding
Create relaxing space
Increase industrial process efficiency / Improve productivity
Alleviate work stress beyond work-style reform
Stimulate communication
Enhance customer and employee happiness and satisfaction
Enhance focus and motivation in sports, etc.
BÉLAIR LAB collaboratively creates new value for fragrance.
BÉLAIR LAB provides one-stop products and services that utilize fragrance: developing fragrances tailored to companies' needs; formulating solutions utilizing fragrance; and conducting scientific studies visualizing fragrance sensitivity assessments and fragrance-related experiences.
Design Scent
Verify
Development & Blend
Deliver Products / Services
Scent Consultation

Helping develop scent-based brands/products/services
Blending original scents
Verifying the scent's effects
Sensibility evaluation of scents
Brand analysis related to scents
etc.
Sales of original scent blends

Essence
Contents for scented cosmetics and small goods
Diffuser
etc.
Providing scent services

Producing a customer 'scent experience'
'Scent experience' programs
Scenting physical spaces
etc.
better match objectives through utilization of data analysis to gain an understanding of their efficacy.
Creating fragrant solutions
BÉLAIR LAB's partners
As Chief Perfumer of the world's first olfactory communication laboratory applying kansei (sensitivity) design, we have CHRISTOPHE LAUDAMIEL, the internationally renowned "Most outstanding perfume inventor of our time," whose achievements and knowledge regarding not only perfumes but also spatial fragrances is formidable. Our service design partner is KANSEI Design & Co., a company that designs spaces and experiences. Our verification partner is the KANSEI Projects Committee, a kansei (sensitivity) design research organization that scientifically visualizes human sensitivity. We are also working in collaboration with ROHTO Pharmaceutical Co., Ltd., a drug company that has consistently worked to help build a healthy and happy society. Why don't you join us at BÉLAIR LAB to consider the possibilities that fragrance brings to business communication?