BÉLAIR LAB. The world's first
scent communication lab
born from sensibility design.
Scent has always been perceived as merely one of the five human senses, until now. BÉLAIR LAB is an open innovation lab that scientifically verifies scent and utilizes the mechanism that creates the human olfactory experience to aid in product development and improved productivity. In collaboration with various companies, research institutes and projects, BÉLAIR LAB aims to pursue and deliver the value that scents can bring to enrich our daily lives.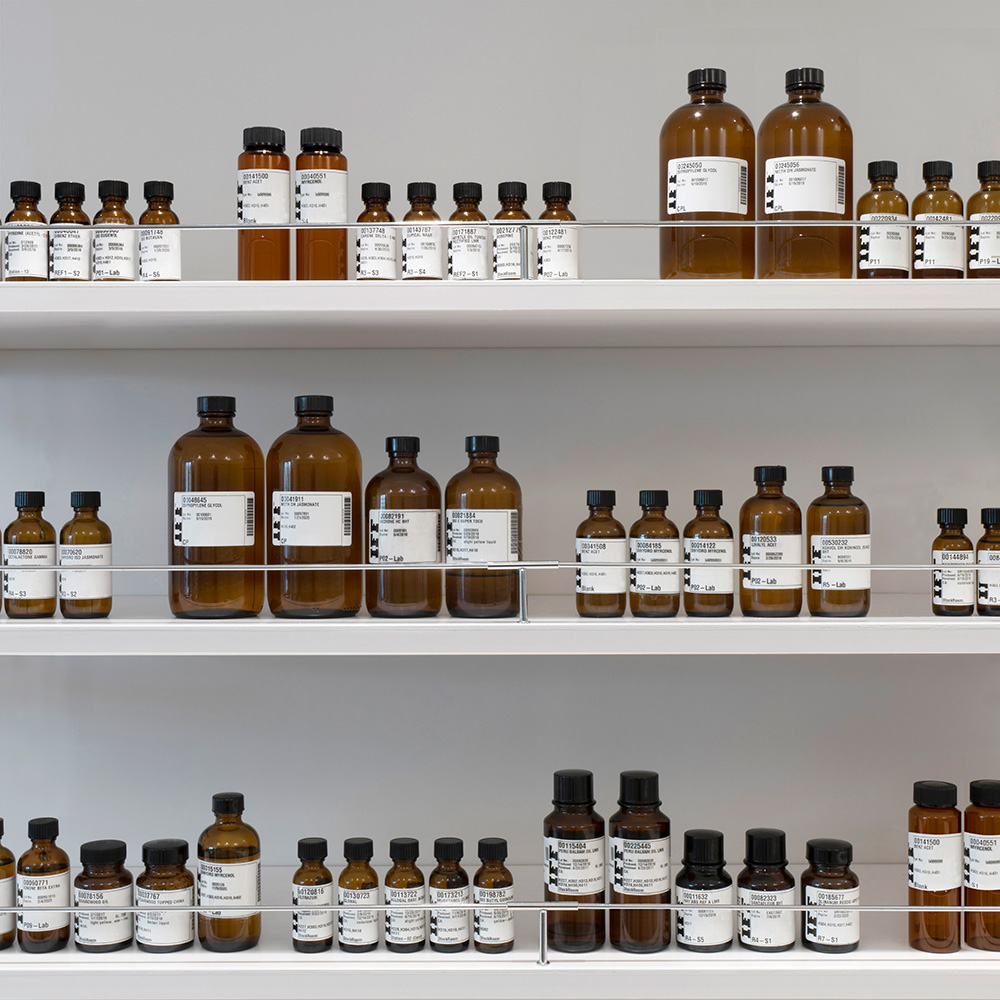 Creating new experiences using scents.
Recent studies have shown that scents have physiological and psychological effects on us. That means, it is important to objectively visualize not only the aesthetic nature of a scent, but also the 'experience' that scent gives us. Creating products and services that have positive impacts on society and add value to your existing businesses can be achieved by scientifically examining the behavioral changes in a human body subjected to scents. BÉLAIR LAB can help you access new opportunities by leveraging the relationship between scent and how it is perceived, and how that affects human behavior.
Many companies seek the potential that scents offer.
Create customer sensorial experiences
Build scent-driven emotional branding
Create relaxing space
Increase industrial process efficiency / Improve productivity
Alleviate work stress beyond work-style reform
Stimulate communication
Enhance customer and employee happiness and satisfaction
Enhance focus and motivation in sports, etc.
BÉLAIR LAB brings you new value with scents.
BÉLAIR LAB provides one-stop services for client-tailored scent development, scent-based solutions, and the scientific verifications that analyze the sensorial experience of the scent and its application to scent-based products and services.
Design Scent
Verify
Development & Blend
Deliver Products / Services
Scent Consultation

Helping develop scent-based brands/products/services
Blending original scents
Verifying the scent's effects
Sensibility evaluation of scents
Brand analysis related to scents
etc.
Sales of original scent blends

Essence
Contents for scented cosmetics and small goods
Diffuser
etc.
Providing scent services

Producing a customer 'scent experience'
'Scent experience' programs
Scenting physical spaces
etc.
By designing scents according to your needs and learning its effectiveness using data analysis, we create a scent experience that can suit your desired purpose.
BÉLAIR LAB partners.
We create scent solutions.
CHRISTOPHE LAUDAMIEL, a world-renowned perfumer known as "the greatest inventor of scents today", is our chief perfumer. KANSEI Design & Co. is responsible for our service design. And ROHTO Pharmaceutical Co., Ltd., which has long pursued the realization of a healthy, happy society. Come join us as we explore the many possibilities of scent-based business communication.